Overview
Village Care Initiatives (VCI) Sierra Leone, is an officially registered non-governmental organization, with the responsible Ministry of Finance and Economic Development and the Sierra Leone Association of Non-Governmental Organizations. VCI Sierra Leone strives to train and equip community leaders to mobilize villages to care for their own widows and orphans with the resources they have on hand.
Who We Are
The VCI project has national reach, led and executed by the National Director, staff and volunteers on the ground in Sierra Leone. More than 5 people are leading this bold initiative, giving their time, skills and resources to make the project a success and one that is relevant to local conditions. Because VCI is an investment toward a sustainable end to extreme poverty, we seek to strengthen local leaders and communities and certify the preparation and implementation of the interventions in their communities.
VCI consists of multiple self-help groups and inter-group associations in various villages. Each group has around twenty-five members and benefits between 50 and 125 individuals.
Where We Work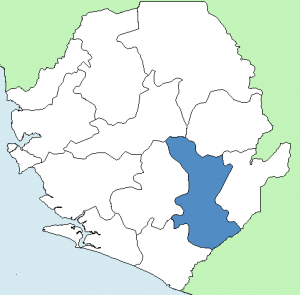 VCI villages are located in hunger "hotspots" where chronic hunger is widespread, often accompanied by a high prevalence of disease, lack of access to medical care and a severe lack of infrastructure. VCI villages are located in reasonably peaceful chiefdoms of Kenema and Bo districts of Sierra Leone, governed by an accountable local government, where local communities and government are open to working with NGOs. Each of the VCI villages is located in agro-ecological zone-arid or humid, highland or lowland and grain producing to reflect the range of farming, water, and disease challenges facing the community and to show how tailored strategies can overcome each of them.
By working in 16 sites located in 7 villages, the VCI initiatives communicate directly with the respective local communities, groups and villages to show how local communities can lift themselves out of poverty, hunger, disease and malnutrition.
Projects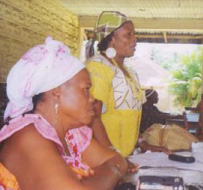 The groups use their income to undertake a wide variety of projects. By far, most resources are devoted community development projects which are subsidized by VCI. Projects are designed by the various communities, so they vary according to need. We have worked in the areas of infrastructure, education, leadership training, women's rights, small-scale loans and agricultural projects.
In the area of agriculture, we focused on improving seed quality and tools tools, while training farmers in agronomic techniques. Our work resulted in a doubling of staple crop yields. This has contributed to a reduction in levels of chronic under-nutrition (stunting) among children under two years of old. Through partnerships with 3 community food banks and local farmers, who donate a portion of their crop supplies, children now receive a school meal – an intervention linked to increased school attendance and better learning outcomes.
Several groups reserved food produced on community farms to help members get through the annual "hunger season". Rice is stored or cassava harvest postponed until the need for food becomes critical. Stocks are then divided among members. Two groups use funds to purchase supplies of rice for resale to group members at times when rice is not available in local markets.
One group has set up a revolving loan fund. Members borrow money to purchase agricultural or fishing inputs or to do petty trading. Another group has set up an emergency loan fund to cover the expenses of members and their families needing medical services or to help cover school expenses for their children.
Women's issues are of central concern to the VCI program. Attempts were made to form active women's groups which would raise women's ability to participate in the decision making process in their communities. The program faces several obstacles. Despite difficulties, significant progress on women's issues has been made. Women hold an increased role in decision-making and leadership in villages in the project areas. There are currently two sole women's groups in the project area with 56 beneficiaries. They are almost exclusively involved in groundnut and vegetable production, petty trading, upland and swamp rice farming. VCI has continued to promote women's groups by appointing a former group leader as women's coordinator. She advises groups on possible trouble spots, tries to enlist the support for women's groups from influential people in the village, etc.