This year, through our partner Globalgiving.org, you can make a tax-deductible contribution to one of Village Earth's Grassroots Affiliates in honor of a friend or relative. Choose from two holiday gift designs or one birthday card design (see below).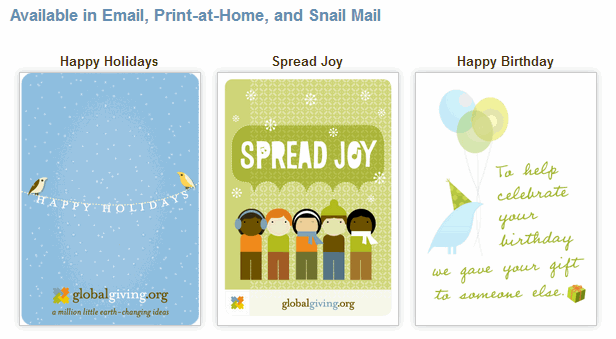 Below is a list of Village Earth Affiliates that have this donation option available. Click on the their image to go their donation page at GlobalGiving.org.







Once on the project page, to make a donation as a gift in honor of friend or family member, simply click on the 

  tab on the project page, enter the name of the person you would like to make the donation in honor or memory of, choose whether you would like to Print or Email the card (for those last-minute gifts) or send a physical card via USPS or FedEx. You then can choose from several different payment options.